About Sandstra Construction Ltd.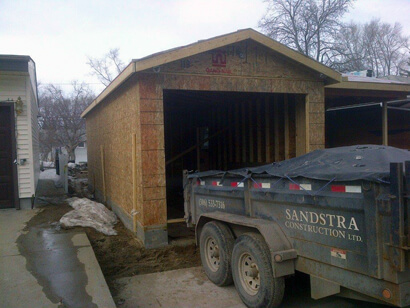 Sandstra Construction Ltd. specializes in residential and commercial construction services in the Regina area. Our expertise includes exterior and interior renovations, consulting and project management, weather windows and doors, and a wide variety of other services. We are fully insured, bonded, and licensed professionals with a commitment to customer satisfaction.
There's a reason Regina residents have been coming to us for their residential and commercial construction needs for 17 years. Let's get your next project going. Contact us today for a consultation and estimate.